Perth's local hygiene service company specialising in Sanitary Bins with over 20 years experience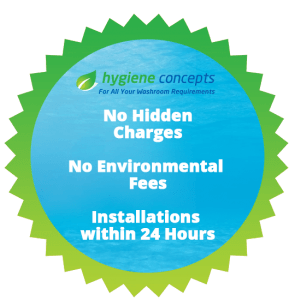 Sanitary Bins
Sanitary Waste
Disposal

Sanitising Services
Urinal & WC
Sanitising Services

Air Fresheners
Air Fresheners &
Insect Control

Sharps Disposal
Sharps & Clinical
Waste Disposal
Perth's leading hygiene solutions company
Hygiene concepts are based in Perth, Western Australia, and is a locally owned and managed hygiene services company. We have over 20 years of experience in providing hygiene solutions across multiple industries within WA and specialise in the provision of sanitary services and cleaning products. We offer reliable and punctual hygiene servicing that extends to all of Western Australia; from Albany down in the South-West, Kalgoorlie to the East and Broome in the North-West.
Our dedication to providing and maintaining clean environments goes beyond servicing businesses – we are committed to giving back to the WA community and use only products that are eco-friendly and sustainable.
Hygiene Concepts' complete range of services includes sanitary disposal bins and nappy disposal, air fresheners, soap dispensers and sharps disposal, all of which are serviced and maintained to the highest levels of hygiene safety. We also provide complimentary ordering for existing customers to have select products delivered with their next scheduled hygiene service. All equipment is provided, maintained and installed by our friendly Hygiene Concepts team, who all have a current police clearance.
If you are looking for a reliable and eco-friendly hygiene service and product supplier, we are happy to provide a quote and installation within 24 hours! Hygiene Concepts can tailor a hygiene solution specific for your business – contact us today for more information on our products or to arrange a hygiene service inspection.
A locally owned Perth based


sanitary bins disposal and washroom servicing company.
Offering a servicing schedule
that suits your company's individual
requirements. With customer
satisfaction guaranteed every time.
We stock a complete range of paper products
Hygiene Concepts offer a wide range of washroom hygiene services and bathroom supplies to ensure that your workplace is fresh and clean for your customers and employees. We always listen to our customers.
With our extensive industry experience we then customise our hygiene services so that you receive the service you want whilst getting on with running your business. With our integrated range of washroom services and sanitary products, we can offer the most efficient, versatile and economical solution to all your washroom and hygiene service needs.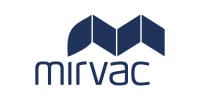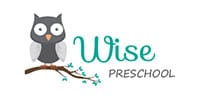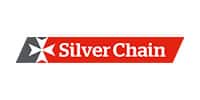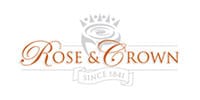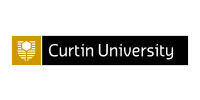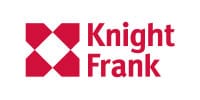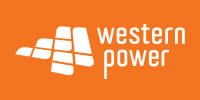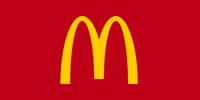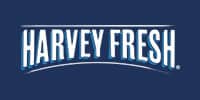 Signed up today, very helpful, attentive and efficient service. Thanks Allan.
The staff at Hygiene Concepts are the nicest, most professional people you could want on your business premises. They are knowledgeable and no request is ever too hard- great work!
Always excellent service from Hygiene Concepts. Never any problems with scheduling and bin replacement. Would highly recommend for your business hygiene requirements.
Awesome and friendly service by Sandra and team. Definitely choose local over the big companies where you are only a number.
Directly2U O.
06:30 12 Sep 19
I have been working with Sandra and Hygiene Concepts for some time now. They were recently retained as our supplier of hygiene services at the City of Fremantle after a request for tender process. Professional. Best value for money. Fantastic to work with, and excellent communication, gets the job done for us. The contract almost manages itself. I cannot recommend more highly.
Andrew de W.
00:24 24 Jul 19
Extremely helpful and flexible. We needed something done in a hurry and nothing was too much trouble. Thoroughly recommend them.
We recently changed over to Hygiene Concepts, our previous supplier came early to take away their products, Sandra had mentioned if this happened they will come early for our fit out.I called Sandra and we had a technician here that day for the fit out.Excellent customer service at a competitive price.
The level of customer service is brilliant. Any queries or requests that I have is handled with a minimum of fuss and a high level of execution by Sandra and her team
mark van der W.
01:20 13 May 19
Fantastic and friendly group of hygiene techs to service the Sani bins, air fresheners and soap dispensers. They provide a prompt and reliable service to the workplace bathrooms.
Felicity S.
07:21 12 May 19
The team at Hygiene concepts are always so friendly and professional, I'd highly recommend them.
Thank you Hygiene Concepts for your professional, personal and expert services. Choosing our Hygiene service provider for our business, local here in Perth WA has certainly been beneficial with your prompt response to our service enquiries. Regards Andy And Lesley Millenium Safetynet Services
Very professional to deal with!! Excellent company. Highly recommended!!Moore Personnel
If our philosophy is customer service, then our passion is environmental sustainability. It's not just what we say – cleaner, greener hygiene and sanitation products are at the heart of everything we do.
At Hygiene Concepts we are dedicated to providing quality service with an environmentally sound hygiene solution. We understand the importance of providing you and your customers with a hygienically clean washroom with minimal environmental impact.
We offer a friendly, safe, natural and effective hygienic solution for your business.
Hygiene Concepts identifies and responds to the ever-changing needs of the client, the industry and the world. We use eco-friendly and natural bathroom products where possible as part of our continued commitment to sustainable working practices.
How can we help your business?
Our friendly and experienced staff are ready to take your call on 08 9248 5066.