Sharps & Clinical Waste Disposal
Providing you sharps containers and safe disposal of clinical waste
Sharps and Syringes Disposal
Dispose of sharps and syringes safely and hassle free. Hygiene Concepts provide a safe sharps disposal service for doctors, dentists, healthcare facilities, schools, commercial and public washrooms, entertainment venues and other areas where sharps are generated. Our sharps disposal service ensure you maintain a clean and safe environment without fuss and will help you prevent unnecessary injuries. Our services are fully compliant with all Government and Environmental Legislations.
Our sharps containers are carefully designed to be lockable and tamper-proof for the safety of your customers, visitors and staff and are in compliant with Government standards, they are puncture proof and available in various sizes and configurations. Our sharps units are supplied with a comprehensive service arrangement completely compliant with all government legislations. With every service the sharp units are removed and replaced with a new unit. Contents and containers are incinerated by a licensed disposal company in full compliance with EPA.
Hygiene Concepts sharps disposal containers are suitable for all public areas and workplaces as part of a tailored program to suit your needs. It's your hassle free solution to disposing of dangerous sharps safely and responsibly.
Hygiene Concepts offers a 100% clinical waste compliant service adhering and in line with the latest government legislation. Our clinical waste disposal service is a completely safe and cost effective way of removing soft items such as bandages and blood soaked dressings from surgeries, first aid rooms, nursing homes and other medical institutions. Having this service ensures the health and safety of your staff and patients.
Hygiene Concepts clinical waste disposal units are specially designed to suit any location. With every service we exchange your unit with a hygienically clean unit which includes specially formulated extra strong Sani-Sorb granules that protects the unit in the following ways:
Odour destroying fragrance that deodorises the whole unit leaving a fresh scent.
Bactericide which destroys infectious germs.
Insecticide to repel germ transmitting insects.
Hygiene Concepts units are internally lined with a disposable medical waste bag for added safety and hygiene security. All clinical waste disposal bins are exchanged at regular scheduled intervals by our trained service professionals and the contents and containers incinerated by a licensed disposal company in full compliance with environmental guidelines.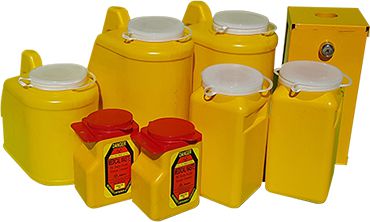 How can we help your business?
Our friendly and experienced staff are ready to take your call on 08 9248 5066.