Manual Sanitary Disposal Unit vs Automatic Sanitary Disposal Unit
The choice you are faced with is do you want to manually open and close the sanitary unit by hand or would you prefer to wave your hand over a sensor and the sanitary unit opens and closes without you having to physically touch the units.
Another consideration is the budget as an automatic sanitary unit incurs a higher servicing charge due to the nature of the maintenance of the unit.
No matter what sanitary unit you choose at Hygiene Concepts both options offer you peace of mind with the assurance of knowing that the sanitary units are replaced at every service with a freshly sanitised unit, each unit has the added protection of a liner as well as a bactericide to eliminate odours. No servicing of your sanitary units is conducted in your washroom area.
Features
Hygienic disposal, no hand contact between the user and the lid, minimizing cross infection.
Made of complete PP material for resistance to chemical solvents, bases and acids for ease of maintenance.
Quiet operation.
Slim line design for easy fit in any washroom cubicles.
Designed for discrete disposal and to minimize odour leak.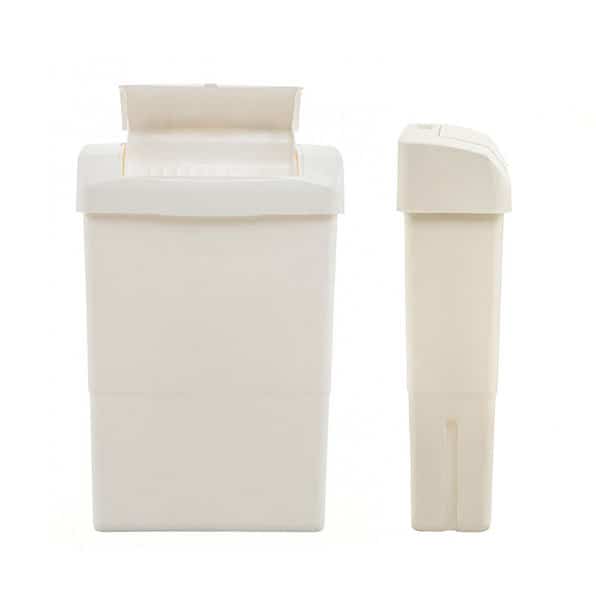 Automatic Sanitary Disposal Unit (Touchfree)
Preferred by the end-user particularly in an area of high use
Minimise the risk of cross-contamination with this touch-free option
Due to the higher level of maintenance required the automatic sanitary units do cost a little more
Replaced with a freshly sanitised sanitary unit every service, no emptying and wiping over the unit occurs in your washroom facility.
Manual Sanitary Disposal Unit
Open and close by hand
Offers a safe and hygienic sanitary disposal option to all end users
Replaced with a freshly sanitised sanitary unit every service, no emptying and wiping over the unit occurs in your washroom facility